You are here
KTRYN teamed with Laila for 'Avalanche'
Not so long ago we had an interview with a DJ from Germany KTRYN.
On the 20th of September 2019 she released her debut single 'Be Aglow' and on the 3rd of January she pleased with a new collab 'Avalanche' with her close friend Laila.
The sound of KTRYN is trance, big room and psychedelic.
She likes to expriment with new sounds. 'Avalanche' is a melodic big room track, made to steal your heart.
We had a talk with KTRYN know more about the release. Check out what we found out below. All exclusive with DJANEMAG!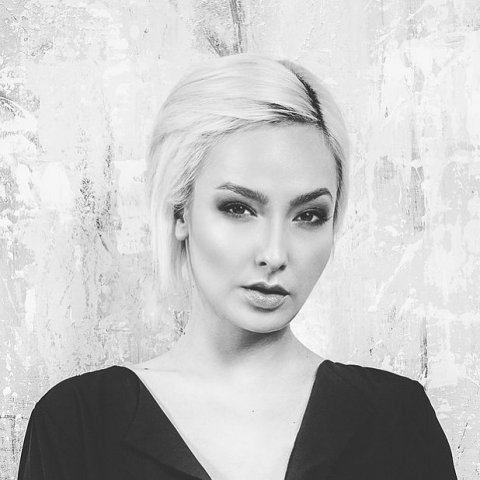 DJANEMAG: Tell us the 'Avalanche' story. We know that it is a collab with your friend Laila.
KTRYN: That story has already started in 2017 when Laila and I got to know each other during the Amsterdam Music Festival. We became friends and last winter we finally decided to do a collaboration. With 'Avalanche' we wanted to capture the beauty of winter, but also the desire of love and the harsh side of winter.
DJANEMAG: Whose idea was it to create something together?
KTRYN: We had already exchanged files and had discussed a lot about music. So the logical next step was to create something together.
DJANEMAG: Was it difficult to work together?
KTRYN: No, it wasn' t because we have know each other very well. Besides we were well organized and didn' t put pressure on us to finish the song.
DJANEMAG: How are responsibilities allocated when DJs/artists work on a collab?
KTRYN: The responsibilities were allocated equally. Collaborations are fun because discussing every little detail of the song and combining ideas is just great.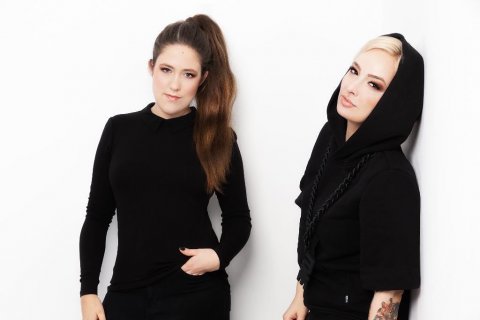 DJANEMAG: What usually inspires you to create music?
KTRYN: That can be anything from having fun with friends up to taking a walk. And of course listing to music is what inspires me.
DJANEMAG: What do you think people do or feel when they listen to 'Avalanche' ?
KTRYN: I think they definitely want to dance when they listen 'Avalanche' because of its powerful drive.
It has a strong melodic hook with the powerful feeling of the forces of nature in the form of an avalanche. 
It's a positive and uplifting vibe that perfectly fits for festivals. But there are also parts where the forces of nature leave a powerless feeling, because nature and love are subjects beyond control.
DJANEMAG: When could we expect new tracks from you?
KTRYN: You can expect a single release from both of us soon. My next song is going to be Psytrance and Laila's genre for the next track is Deep House. Following that we' ll both release a collaboration with other producers later this year. 
DJANEMAG: Is there an artist with whom you would dream to release smth? 
KTRYN: There is not that one dream collab, for me there are several artist's like Tiesto, Mr. Probz and Mariana Bo I would like to work with. For Laila that would be Martin Garrix and Dua Lipa.
Check out 'Avalanche' by KTRYN & Laila on djanemag.com!
Follow KTRYN across all social media not to miss new music and updates!
KTRYN Social Media:
Laila Social Media:
www.instagram.com/lailafriegemedia
www.facebook.com/LailaFriegeMedia
www.youtube.com/channel/UCUmJkpjJD5d_qiTRL4FCBBw